Tray of 20 Sempervivums in 5.5cm Pots | Outdoor Hardy Succulents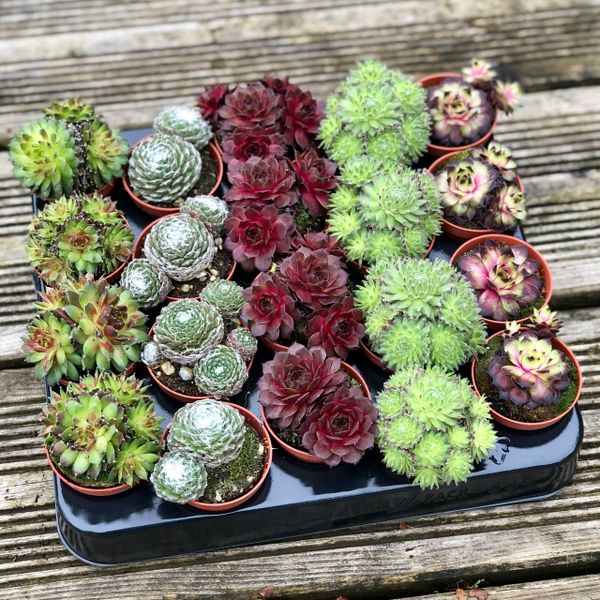 Tray of 20 Sempervivum Plants In 5.5cm Pots | Outdoor Hardy Alpine Succulents
Sempervivums are the hardy version of succulent plants which means they can tolerate very low temperatures and extreme drought making them ideal for growing outside all year round. They are perfect for adding to a rock garden, fairy garden and in containers. They will also produce off-sets known as chicks which will grow into separate little plants! 

Plants will be dispatched by Royal Mail 1st Class and should arrive within 1-2 working days.
If you have any questions please don't hesitate to ask!