Tray of 20 Mixed Succulent Plants in 5.5cm Pots | Echeveria | Crassula | Aloe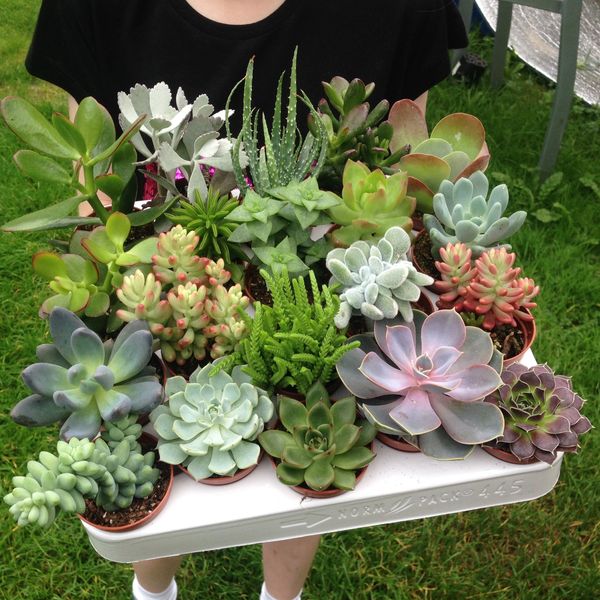 Looking for the perfect little, cute succulents to add to your collection or to give away as a gift? Look no further! This full tray of 20, 5.5cm assorted succulent plants are specially hand-picked and make a great addition to any home. Please expect some duplicates however, your selection will be colourful and varied. Plastic Tray included!
Succulent Care
Placement: light and warm spot near a window. They can be placed outside during summer months, bring back indoors around Halloween.
Water: summer: no more than once a week
In any case: only water again after the the soil has dried completely
These pictures are examples of collections that you may receive, however, I have over 50 varieties of succulents available that I rotate based on a number of factors, quality being #1, so your collection may vary from the pictures above.
Plants will be dispatched by Royal Mail 1st Class and should arrive within 1-2 working days.
If you have any questions please don't hesitate to ask!