PINK CACTUS - Peach/Vanilla/Citrus Scented Tin Candle | Vegan Friendly Gift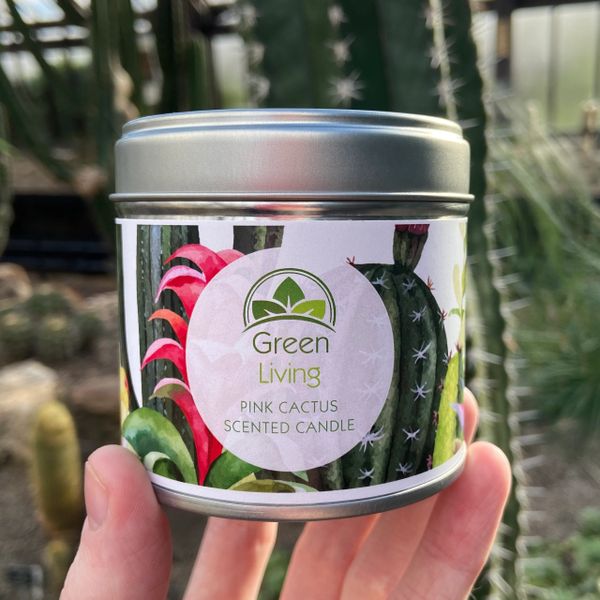 Inspired by flowering cactus this fruity scented candle has a unique blend of delicate fresh fragrance with accents of peach, vanilla and citrus.
Every candle is made using a blend of paraffin wax which is hand-poured in Glasgow. The finest quality scents for an excellent throw from the first to the last burn. All candles are cruelty free and vegan friendly.
Up to 40 hours burn time.
Dimensions
7cm Height x 7.5cm Diameter
All candles are CLP (Classification, Labelling & Packaging) compliant and tested and insured.
Once your candle has finished burning it makes the perfect sized container for any of my 5.5cm houseplants available on my Etsy shop, so nothing goes to waste! PINK CACTUS comes with the option to purchase one mixed 5.5cm
Cactus plant (UK Only) with each candle.
Postage
Orders will be dispatched by Royal Mail, 2nd class and should arrive within 2-3 working days.
Delivery to countries outside the UK typically take 6-7 working days to arrive.
If you have any questions please don't hesitate to get in touch!
Please follow me on
Facebook -
https://m.facebook.com/GreenLivingGlasgow/
Instagram -
https://www.instagram.com/greenlivingglasgow