Opuntia Microdasis Var. Velour in 8.5cm Pot | Cactus Houseplant | Cactus Plant | Cacti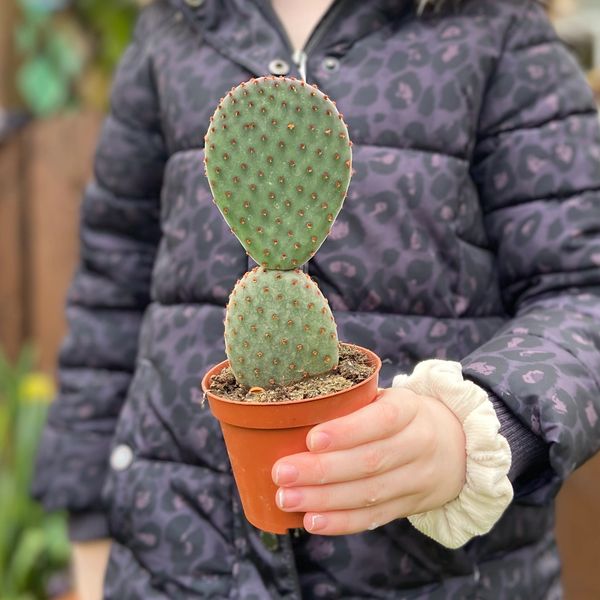 This listing is for one Opuntia Microdasis Var. Velour in a 8.5cm Pot
How to Grow and Care
A spot near a south-facing, unobstructed window is most likely to meet Bunny Ears Cactus' need for bright, direct sun. Windows with western or eastern exposure run as second and third choices. While an actively growing Bunny Ears Cactus tolerates indoor summer temperatures as high as 100 °F (38 °C), don't expect it to flower unless you also provide winter temperatures between 45 and 55 °F (7 and 13 °C). Regardless of the season, it likes humidity in the 10 to 30 percent range. Finally, if none of your windows provides adequate light, place the plant 6 to 12 inches (15 to 30 cm) below a cool white fluorescent tube for 14 to 16 hours each day.
Delivery/Postage
Plants will be sent by Royal Mail, 1st Class and should arrive within 1-2 working days from dispatch!
If you have any questions, please don't hesitate to ask!