FLOWER POWER! - Houseplant Collection (GLASGOW ONLY)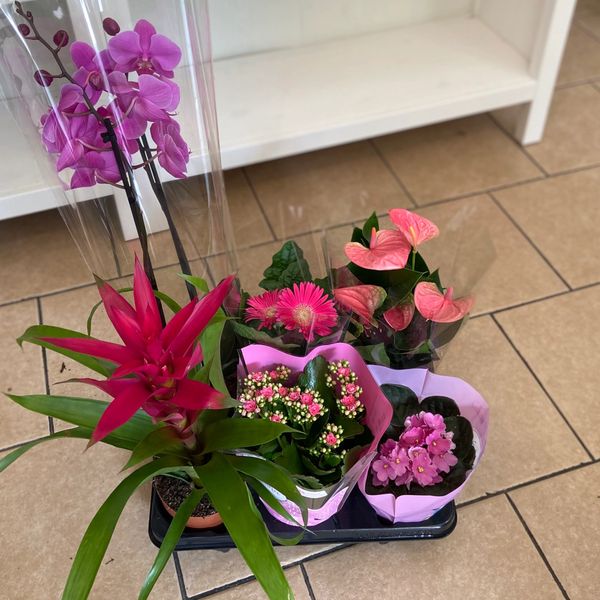 FLOWER POWER! - Houseplant Collection

This colourful houseplant collection has been specially chosen include flowering indoor plants. You will also receive a care guide for each selection which will provide you with all the information on keeping your plants happy and healthy! 

Plant Selection/Size (PLEASE READ)
Please be aware that depending on availability plants may vary slightly in variety and colour from the picture. You will only receive flowering plants but if you have a specific colour preference e.g "Pink" please let us know before or after ordering. Plants will range in sizes from 10cm -13cm pot diameter and will vary in height and spread depending on current stock. 

Delivery Information 
Please only order this selection of plants if the delivery address is in Glasgow. If the delivery address is outside of Glasgow plants will have to collected. We are unable to provide UK postage on these trays of plants and therefore only offer local delivery which you can select at checkout. If you would like to collect from our store please message us after ordering so we can have it ready for you on arrival. Our shop address is 410 Dumbarton Road, Partick, Glasgow G11 6SB and best number of contact is 07981855334 regarding orders made online. 

If you have any more questions or would like a custom selection of plants created based on your requirements please get in touch via the contact section on the website.