Trio of Concrete Rustic Cactus/Succulent Pots With/Without Plants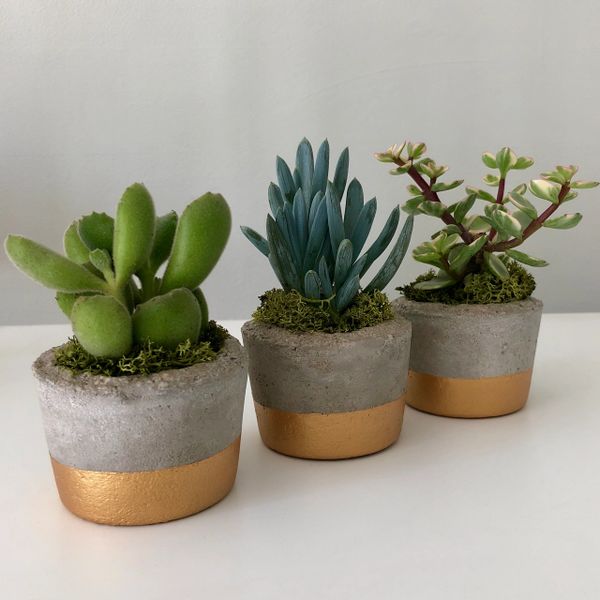 Set of three hand made mini succulent/cacti pots with a metallic gold finish. Natural air holes make each pot unique and adds to the charm of your pots, making them a great gift!


Approx external measurements 7cm in diameter x 4.5cm tall
Approx Internal measurements 5cm in diameter x 3cm tall

No drainage holes are made in these pots which makes them ideal for indoor use however this means you need to be very carefull with the amount of water you are giving your plants. Only water when soil is completely dry. A moisture meter may come in handy!

You can purchase 3 mixed succulent/cacti plants in 2.5" pots along with your order (optional). The plants are slightly taller than the concrete pots so if you remove about 1cm of soil from the base they will fit into the pots perfectly.

PLEASE NOTE AS THESE POTS ARE SOLD IN SETS AS A DIY KIT ONLINE, PRICES WILL VARY FROM IN STORE.