Calathea Freddie in 7cm Pot | Concrete Plant Pot | Indoor Houseplant Gift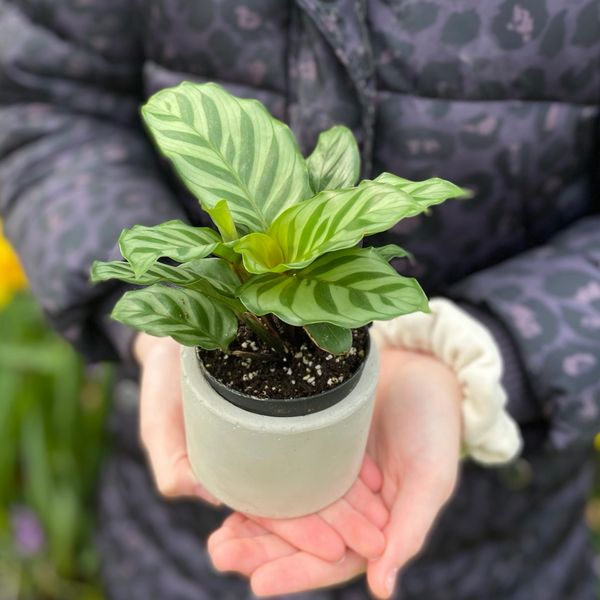 This listing is for one Calathea 'Freddie' in a 7cm plastic pot. Sending as a gift? Why not include a handmade concrete pot or treat yourself to one!
Plant Care
This plant prefers bright, indirect light. Avoid placing in full sun to prevent leaf burn. Calathea prefer to dry out very slightly in between waterings and the leaves usually begin to curl when they need watered again. Over watering and constant soggy soil will cause rot. These plants do best in high humidity so misting plants regularly as well as grouping plants close together will help to improve these conditions.
Postage/Delivery
Plants will be sent by Royal Mail, 1st class and should arrive within 1-2 working days from dispatch.
If you have any questions, please don't hesitate to ask!