Set of 10 Mixed Cactus Plants in 5.5cm Pots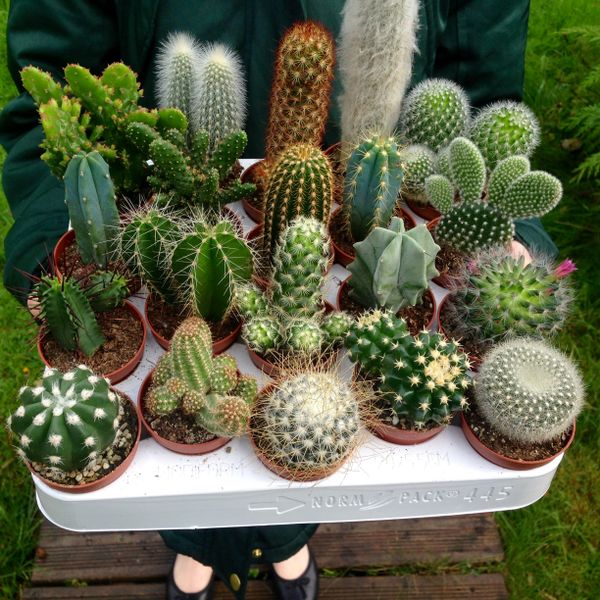 This very cool collection is for a collection of 10, 5.5cm assorted cactus for sale, ready for your collection or to give as a gift! Each collection is randomly selected from my stock of over 50 different types of cactus. Be amazed as these cactus bloom gorgeous flowers at different times of the year. 
Cactus Care 
Light - South Facing 
Water - Very Little, only water when dry and keep dry during the winter until Spring. 
Plants will be sent by Royal Mail, 1st Class and should arrive within 1-2 working days from dispatch. 
If you have any questions, please don't hesitate to ask!