6 Mixed Air Plants | Tillandsia | Indoor Houseplants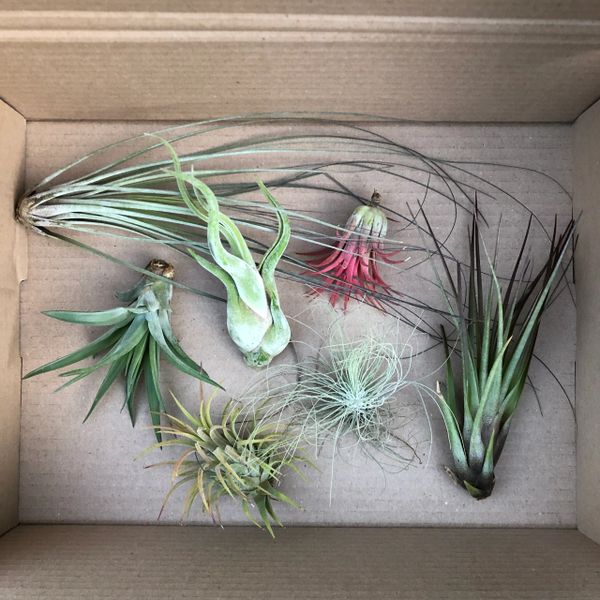 This cool box contains a selection of 6 (six) mixed Air Plants (Tillandsia) ranging in size from 8cm-15cm depending on the variety! These plants don't require any soil and actually grow on branches and trees in the wild which is why you can display them on wood or hang them up to mimic their natural environment, but don't worry a table or shelf is just as good. They prefer bright, indirect light and apart from this a weekly soak in water for 1-2 hours is all they need to thrive, alternatively you can mist plants every few day to boost humidity.  
Depending on the time of year varieties may vary from main image but don't worry, you will receive a healthy selection that are all handpicked to ensure quality. 
Delivery -
Plants will be sent by Royal Mail, 2nd Class and should arrive within 2-3 working days.
If you have any questions please don't hesitate to ask!